Top Concrete Contractor in Irvine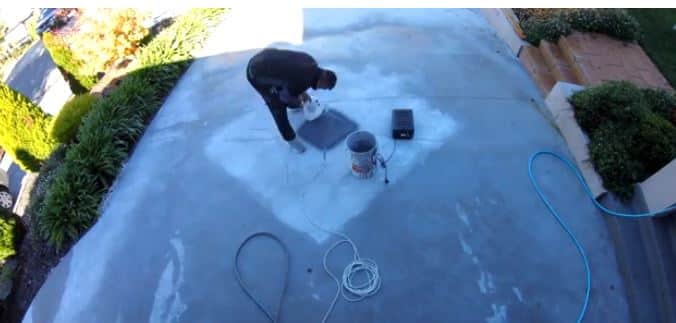 If you have broken, dry, stained, or tarnished concrete surfaces, you are most likely thinking about replacing them, but that could be costly. At River Valley Concrete, we provide unbeatable concrete resurfacing and repair services that will provide these surfaces an entire make over!
Concrete is like a living organism. With time, it falls prey to concerns caused by many reasons. A few of them include abrasion, acids, splitting, chemical spills, structural movements within the foundation, damage to control joints, spalling, corrosion, and a lot more. When you see any of these concerns, do not stress believing that you will have to spend a lot of money to get the structures to their previous glory. River Valley Concrete has an affordable fix for you.
When you call us, we shall first send our specialist who will examine the degree of the damage. Then, he will go through a series of options that can solve the issue, and we shall provide you a free quote and start working on your job as you sign a contract with you.
We know that damaged concrete can be unsightly, and can alter the aesthetic appeal of your home or business. For this reason, we ensure that we work on your project as fast as we can to finish the repair work . Our team of proficient professionals has mastered the art of repairing and resurfacing concrete thanks to their significant hands-on experience and training, and they will ensure that the life-span of your problematic concrete surfaces is extended.
Environmentally friendly concrete resurfacing and repair in Irvine
Today, conserving the environment is a popular consideration. We understand this fact, and this is why we endeavor to utilize materials that prolong the life of your concrete while guaranteeing zero-emission of hazardous fumes and gases by your concrete structures.
We blend leveling or patching with epoxy mortar or cementitious toppings to supply you with an extremely cost-efficient concrete resurfacing and repair service. If you decide to add decorative or epoxy finishes when the work is complete, we shall be more than happy to do this for you at the most competitive prices in Irvine.
Why use our concrete resurfacing and repair services
A lot of home and business owners overlook tiny cracks and other surface issues with the belief that these small blemishes can not result in any large concern. However, it is essential to deal with any concern, its intensity notwithstanding as quickly as you spot it. Through our years of service, we have seen individuals who have been forced to reconstruct their properties as a result of neglecting concerns they considered minute. This is something we don't wish to see you go through. It is essential to deal with an issue as soon as you spot it, and you need to leave it in the hands of specialists.
With time, small cracks increase in size and collect a lot of moisture within them. This in turn triggers mold growth, which can cause more damage. In your commercial facility, cracks create unlevelled surfaces which in turn create unsteady machinery, something that can result in manufacturing of defective products.
The main benefit of working with us is because we shall deal with all your concerns before they become a crisis that can harm the stability of your home or business facility. Call us now!
Speak with the experts!
In case your home or business has damaged concrete, do not wait another day to have them fixed. Give us a call, and we shall send a team of professionals who will identify the root cause of the issue, and develop a repair and resurfacing strategy that will comply with your needs and budget plan.
At River Valley Concrete, we wish to preserve our place as your number one concreting partner. For that reason, you can depend on us to offer you with practical understanding and experience in choosing a concrete repair and replacement service that will guarantee lasting functionality and strength of all your concrete surfaces.
To us, it doesn't matter which part or element of your home needs resurfacing and repair. With our varied understanding, abilities, and modern equipment, we shall access the hardest-to-reach areas and offer you with a service you will live to bear in mind. Give us a call now or fill the booking form on this page and your unpleasant concrete surfaces will look as good as new in no time!